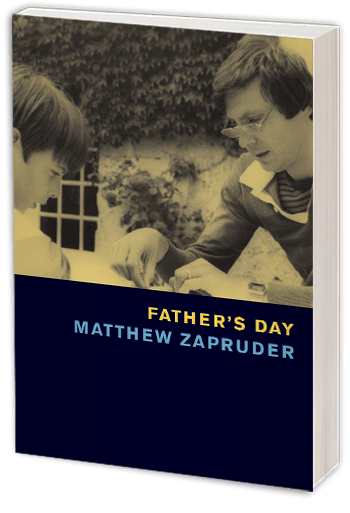 Father's Day
The poems in Matthew Zapruder's fifth collection ask, how can one be a good father, partner, and citizen in the early twenty-first century? Zapruder deftly improvises upon language and lyricism as he passionately engages with these questions during turbulent, uncertain times. Whether interrogating the personalities of the Supreme Court, watching a child grow off into a distance, or tweaking poetry critics and hipsters alike, Zapruder maintains a deeply generous sense of humor alongside a rich vein of love and moral urgency. The poems in Father's Day harbor a radical belief in the power of wonder and awe to sustain the human project while guiding it forward.
"Zapruder's poems have a directness and verve that are reminiscent of Frank O'Hara; they're poems for everyone, everywhere, insisting that everything is subject for poetry, and that all language is poetic language, democratic in its insights and feelings."
(NPR)
"These are exactly the chances Zapruder should be taking, as he moves from channeling a tradition into shaping it."
(The New York Times)
"Starkly honest about the state of the natural, human world, Zapruder implicates his own desires. . . . What buoys the collection is his insistence on making the often disturbing facts of life not simply new, but strange and humorous in their familiarity."
(Publishers Weekly)
---
BOOKS
ABOUT THE AUTHOR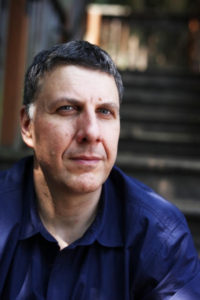 Matthew Zapruder is the author of four collections of poetry, most recently Come On All You Ghosts (2010), a New York Times Notable Book of the Year, and Sun Bear (2014), both from Copper Canyon Press, as well as Why Poetry, a book of prose, from Ecco Press/Harper Collins in August 2017. An Associate Professor in the MFA at Saint Mary's College of California, he is also editor at large at Wave Books, and from 2016-7 held the annually rotating position of Editor of the Poetry Column for the New York Times Magazine. He lives in Oakland, CA.
For booking inquiries click here.
Photo by B.A. Van Sise. Download author photo: High Res | Low Res